Hudson Quebec Baby
We moved to Hudson Quebec when I was just baby. What a wonderful town and community to grow up in!

Here I am with the man my older sister use to call the big elephant. Charlie was the carpenter who worked on our house during 6 months of renovations. You can tell that he may be be the best carpenter in Hudson Quebec, but he's not used to holding babies.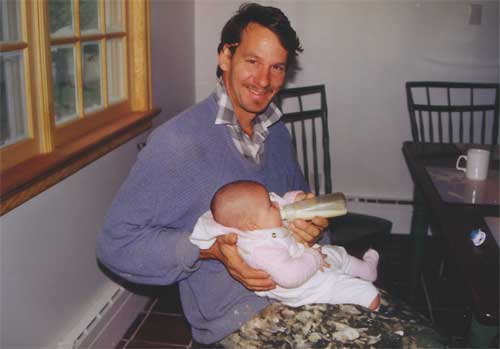 Here's a photo of me on my Dad's desk. You can tell we had not yet finished renovating. The wax is still on the windows. And now that I am 15 years old, I would not fit on the desk, especially because my Dad now had 3 30" monitors on it.




Here I am, at about 6 months old, with my cousin Erica, the same age. The house had just been completely finished and we had our first visitors! What fun (not that I remember...).




We have a wonderful creek that winds through our property. It has its dangers though. My mum is afraid of the frogs and my dad was once gardening in the creek when he felt a pinch on his finger. When he pulled his hand out, a crayfish was attached to his finger.

Here I am on a nice sunny summer day. My dad decided that he would take me to play in the creek. Luckily no crayfish!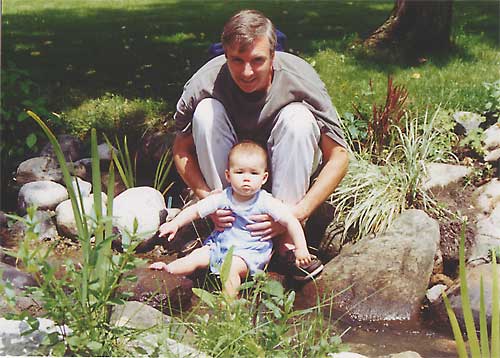 Back To My Hudson Quebec Life

Back To Hudson Quebec Home Page